Please contact us with any questions regarding trailer extras.
Swing tongue for trailers without brakes - $240
Swing tongue for trailers with brakes (not available on HD trailers) - $289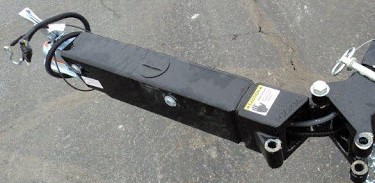 Stern extension
A stern extension is for pontoon boats with longer transoms (middle pontoon).
Stern extensions help support the engine pod and fuel tank. They are needed while traveling because the engine/fuel weighs so much that the bouncing and vibration loosens the engine pod.
Some pontoons that may need this are certain models of Bennington, Avalon, and Manitou. - $299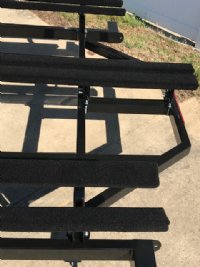 Aluminum wheels
13" Aluminum wheel upgrade - $99/per wheel
14" Aluminum wheel upgrade - $110/per wheel

2-5/16" coupler upgrade
Standard is 2" coupler except on Triple Axle trailers. Upgrade to 2-5/16" coupler - $175
Dress up kit
Aluminum treaded diamond plate on high traffic areas - $229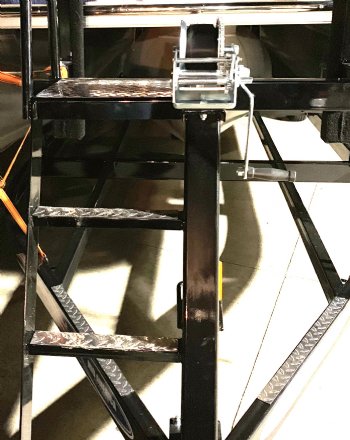 Bolt on transom straps
Bolt on transom straps for securing the back of the boat to the trailer - $90/pair ($80/pair with the purchase of a trailer.)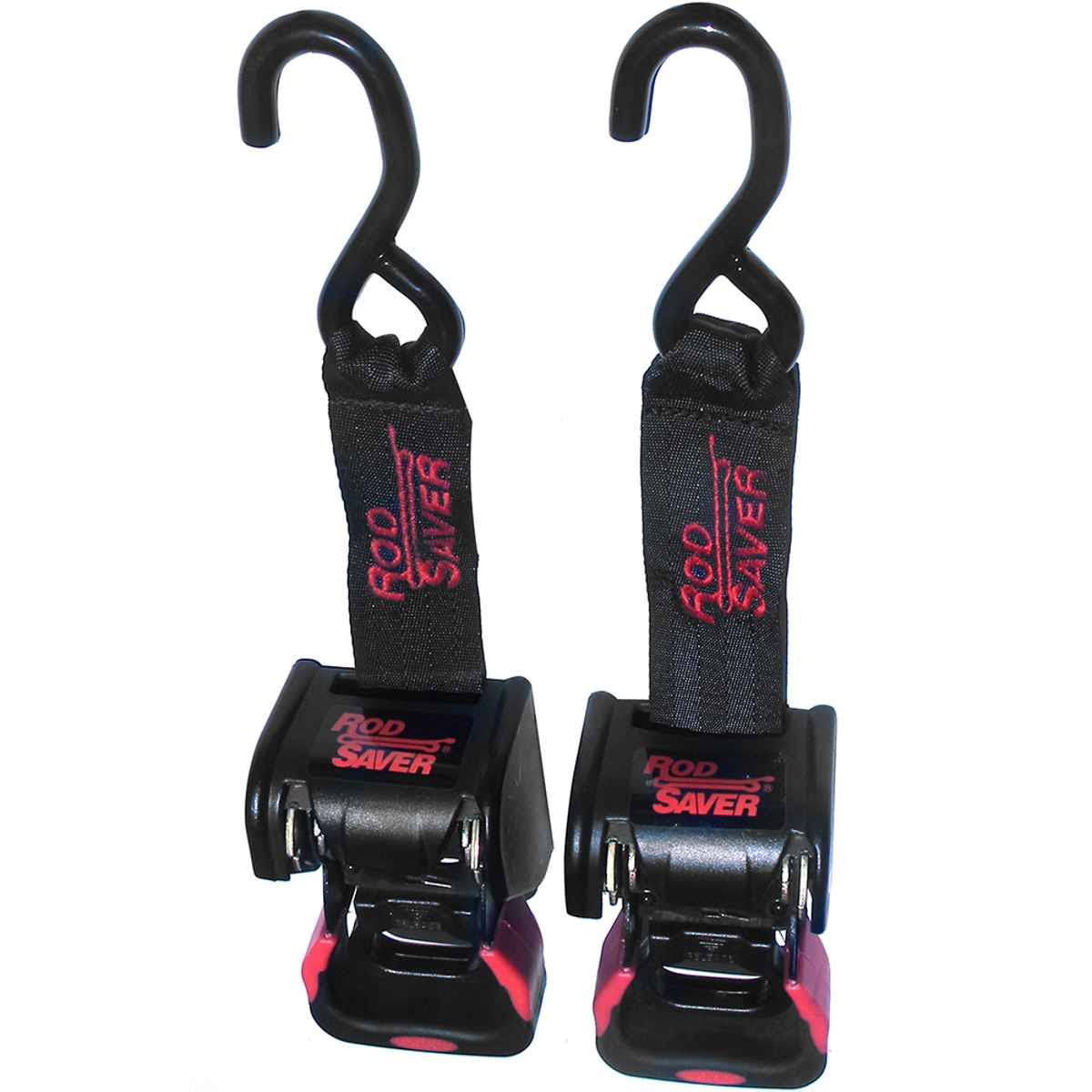 10ft wide extension kit
This kit is necessary for those who have a pontoon, that unlike most pontoons which are 8ft or 8ft 6in wide, have a 10ft wide pontoon. These are extension pieces that are added to the frame during manufacturing that allows us to adjust the bunks accordingly to accommodate your wider pontoon. This kit can only be purchased with your new trailer and cannot be added on later. - $469 for tandem axle. $535 for triple axle.